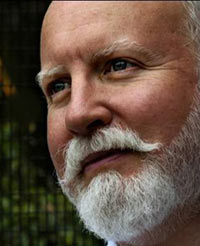 Jeffrey A. Dering is an international consultant, with expertise in:
Cultural Attractions, Exhibitions, Museums and Public Art.
Fine Art Asset Masterwork Development, Management and Marketing.
Advertising, Marketing, Business Development, Strategic Partnerships and Intellectual Properties.
Educational Digital Media, Interactive Exhibits, Interpretive Graphics and Immersive Experiences.
Art and design inspired Jeffrey since childhood. By age 16, he won a first place at Yale University's Student Art Show for his oil painting. In college, he interned with Pulitzer Award-winner Professor Rudolph F. Zallinger ("The Dinosaur Man"), Artist-in-Residence, The Peabody Museum of Natural History, Yale University.
From 1972-1986, Mr. Dering worked as Illustrator, Art Director, Designer and Creative Director with expertise in advertising, design, marketing, public relations, new products, special events, architectural interiors, exhibits and museums.
In 1987, as Museum Director and Design Director for The National Geographic Society, Washington, DC, Mr. Dering produced the GEOGRAPHICA Interactive Science Exhibition for Explorers Hall Museum, pioneering, new, interactive, hands-on, educational media technologies, such as the "first" educational, full-motion, high-definition, CD-ROM.
In 1989, Mr. Dering negotiated the first, US-USSR Cultural Business Joint Venture between The National Geographic Society and The State Hermitage Museum, Saint Petersburg, Russia. This historic international agreement paved the way for Russian museums to independently manage their financial operations; establish business joint ventures with Western corporations and museums; and, establish funding opportunities for conservation of art, including restoration of the "Golden" State Carriage of Czar Catherine II.
The US-USSR Cultural Agreement provided opportunity for Mr. Dering to develop international, traveling, blockbuster, cultural exhibitions, including the acclaimed tours of Catherine The Great and Nicholas II and Alexandra: Last Czars of Russia.
Mr. Dering was honored in 1989 as first American museum director to be elected to, and serve upon, an active, sitting committee of the Board of Governors of a Russian (then "Soviet") museum, The State Hermitage Museum, St. Petersburg, Russia.
In 1991, Mr. Dering established himself as an independent consultant.
From 1991-1993, as Director of Long Range Planning and Exhibitions of Orlando Science Center, Inc., Mr. Dering produced the master plan for a new, $52 Million, 200,000 sq. ft. science museum and interactive, educational exhibits. And from 1991-1996, produced concepts, educational requirements, and exhibition halls for the new science center.
From 1997-2014, Mr. Dering served as Cultural Attractions Consultant to Lewelling & Associates

, Corona del Mar, CA. Mr. F. Steven Lewelling is former

Vice President of Operations for The Walt Disney Company

whose career credits include

Tokyo Disneyland

and

Paris Disneyland

.

From 2002-2005, Mr. Dering was contracted as Director of Marketing for The PhilanthArt Foundation

, a London-based, private philanthropic foundation, with responsibility for management of more than 1,000 Fine Art Asset Masterworks and development of sustainable funding to support cultural and humanitarian projects.

From 2014 to 2016, Mr. Dering served as Design Project Manager for Delaware North at NASA's Kennedy Space Center Visitors Center

(KSCVC), Kennedy Space Center, FL developing the New, $22.5 Million,

"Heroes and Legends", United States Astronaut Hall of Fame

at KSCVC.

Since 1996, Mr. Dering serves as Consulting Senior Producer, Cultural Attractions for ITEC Entertainment

,

 a TAIT Company,

Orlando, Florida, one of the world's best entertainment design companies, providing comprehensive development services in themed entertainment and cultural attractions worldwide.
Dering Consultants has provided expertise to fine art collectors, international museums, institutions, corporations, architects and the entertainment industry.
Mr. Dering is also a Principal Partner in Artventure Cultural Exhibition Experience producing international cultural exhibition experience tours, which combine historic treasures, contemporary fine art, interactive exhibits, digital media and immersive experiences.
Parallel to his consulting careers, Jeffrey continues his lifelong passion as a fine artist and painter.